Media Account Manager Resume Samples
Media Account Manager Resume Samples
4.8
(
81
votes) for
Media Account Manager Resume Samples
The Guide To Resume Tailoring
Guide the recruiter to the conclusion that you are the best candidate for the media account manager job. It's actually very simple. Tailor your resume by picking relevant responsibilities from the examples below and then add your accomplishments. This way, you can position yourself in the best way to get hired.
Craft your perfect resume by picking job responsibilities written by professional recruiters
Tailor your resume & cover letter with wording that best fits for each job you apply
Resume Builder
Create a Resume in Minutes with Professional Resume Templates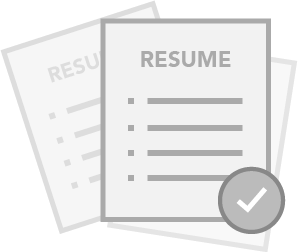 CHOOSE THE BEST TEMPLATE - Choose from 15 Leading Templates. No need to think about design details.
USE PRE-WRITTEN BULLET POINTS - Select from thousands of pre-written bullet points.
SAVE YOUR DOCUMENTS IN PDF FILES - Instantly download in PDF format or share a custom link.
4036 Morton Stream
Detroit
MI
4036 Morton Stream
Detroit
MI
Phone
p
+1 (555) 940 0678
Media Account Manager
Dare and Sons
Media Account Manager
Oversees the management and delivery of ongoing media plans and works with specialist teams to optimise performance
Effectively manages the team (execs & assistants) acting as a mentor to support the growth and development of all team members
Assist in supervising sales assistants
Develop and create new programs to maximize revenue from existing clients
Take responsibility for the business development and management of direct clients
Work with Account Executive, client and ad agencies to create timely responses to RFPs and other requests
Work with Account Executive and client agencies to create timely responses to RFPs
Account Manager, Bell Media
Beer Inc
Account Manager, Bell Media
Work positively and productively with the sales assistant to maximize time and service to your agency client list
Communicate with Bell Media Revenue Management and Station Managers on station rates and CPP's
Develop a strong working knowledge of the clients' business and spending patterns
Develop an annual business plan and execute with ongoing tracking and quarterly goals
Strong working knowledge of media software (i.e. Airware, Micro BBM, ATC)
Develop product knowledge of all represented radio stations and their spending patterns
Proactively service and develop a defined list of advertising agencies on behalf of Bell Media Sales represented radio stations
Media Account Manager, Advanced Advertising
Durgan LLC
present
Media Account Manager, Advanced Advertising
present
Support on-boarded Programmers from a program management, data request and data product offering perspective
Provide account management, that includes creating presentations and delivering communication around new and existing Programmer offerings
Support cross-workstream coordination across multiple product groups
Support ad-hoc programmer requests by creating product documentation and developing Programmer presentations to support partnership discussions
Coordinate follow-up meetings with Programmers, manage and oversee all functions of Programmer products from training, onboarding, to launch
Define and develop Programmer Product offerings and use cases as it relates to Comcast's Data Management Platform
Provide customer support and manage day to day account management with all programmers
Bachelor's Degree in Economics
Bachelor's Degree in Economics
Kennesaw State University
Bachelor's Degree in Economics
Show ability in training and leadership capability
AdWords product knowledge and professional experience
AdWords product knowledge and experience
Ability to deliver results under pressure
3 years of experience in the video, media, or entertainment industry
Exude an energy level that brings new and exciting ideas to the digital function and inspire teammates
Effective organizational, analytical and influencing skills
3 years of experience in the video, media, digital or travel industry
Proven track record in advertising sales and media account management
Understanding of the industry's issues, a vision for its growth, and a commitment to advancing Google's forward-looking strategies within the marketplace
Create a Resume

in Minutes
15 Media Account Manager resume templates
Read our complete resume writing guides
---
Media Account Manager Resume Examples & Samples
Develop and create new programs to maximize revenue from existing clients
Maintaining a customer friendly attitude and dedication to customer needs
Digital sales knowledge and experience required
Understand how to interpret digital reports
Bachelor's degree in advertising or marketing or equivalent related experience
Must be able to travel and entertain clients
Must have proven sales performance, self-motivated and possess a positive attitude. Requires three to five years experience in digital advertising sales
Must understand and have experiences with display, search, social media, & mobile advertising
Position will have a direct impact on Station revenue and its ability to meet business goals and plans
Account Manager, New Media Rds Resume Examples & Samples
Use Web media creativity to develop campaigns and proposals for all his/her customers
Continuously develop advertising formats and media concepts with support from the RDS.ca team
Maintain positive interpersonal relations with advertisers, the networks we represent, and co-workers
Maintain in-depth knowledge of the Web/mobile sites pertinent to the job position (competitors or other), and of current and future digital advertising trends
Three years' relevant experience in interactive representation
Knowledge of new media, mobile technology, Web casting and other trends
Network of pertinent contacts
Excellent verbal and written communication skills (English and French)
Outstanding interpersonal skills and ability to maintain a healthy team dynamic
Knowledge of computer systems for presentations
Media Account Manager Resume Examples & Samples
Work directly with our Advertiser, Agency, Network and Publisher customers (via email, phone, and occasionally in person) to setup campaigns, implement technology, and monitor results based on customer-specific needs
Interact directly with our Solutions Consultants through the implementation process, Sales to enhance product value and improve customer experience and engagement, and with the Engineering team to improve our products
Experience with evaluating, testing, and troubleshooting Dynamic Ad Tags, Pixels, and Site-side Tags (direct on page, containers, or tag management solutions
Experience with one of the following ad servers: DFA, Atlas, MediaMind
Strong computer skills within an office suite software (word processing, spreadsheet and presentation software)
A track record of driving results through collaboration in a fast-paced, challenging environment
Excellent written and verbal communication skills, including presentation writing and delivery. Strong interpersonal skills, with the ability to be personable yet persistent
Excellent problem-solving, critical thinking and analytical skills
Sales Account Manager Americas Media & Energy Group Resume Examples & Samples
Clear understanding of the market and key indicators
Maintains sales volume, product mix, and selling price by keeping current with supply and demand, changing trends, economic indicators, and competitors
Experience with forecasting, sales analysis, and MDF
Present and negotiate programs & terms with key decision makers
Must understand issues with the account and solve for them
All other duties as assigned
BA/BS degree; MBA preferred
Must have 5-7 years of related experience. In lieu of degree must have 9-11 years of related experience
Excellent business planning and organizational skills
Strong conceptual and analytical skills
Extensive knowledge of consumer electronic products
Excellent business planning, presentation and communication skills
Basic Microsoft Office skills, including MS Word, Excel, Power Point
Ability to travel as the job requires, approximately 30-50%
Senior Account Manager, Aver Media Resume Examples & Samples
Collaborate on identifying internal/external business opportunities to incorporate into 3-24 month Sales and Relationship Development plan
Proactively share information, keep one another informed on client insights and leads, and provide updates on new commercial products and initiatives (as appropriate)
Inform, and be informed of local marketing and sales plans and work collaboratively to develop an action plan to provide proactive, focused, profitable sales of Commercial products and services
Business Acumen In-depth
Business Valuation Working
Conflict Management & Resolution In-depth
Environmental Understanding In-depth
Financial Understanding In-depth
Negotiation In-depth
Problem Solving In-depth
Relationship Management In-depth
Risk Management In-depth
Sales & Service Processes In-depth
Credit Adjudication Experience
Credit Qualifications Required
In-depth understanding of Commercial Products, Commercial Lending Process, Commercial Lending Directive, supporting processes and technology
Account Manager, Integrated Media Solutions Resume Examples & Samples
Have an understanding of, and experience with, major media trends, including but not limited to Content Marketing, Native Content, Time based selling, View-ability, Mobile, Programmatic, Digital Apps and Video
Ability to confidently and persuasively convey the merits of The Economist and Economist Media Group capabilities to clients and prospects in all written and verbal communications while maintaining the high quality and professional image of The Economist
Work closely and collaboratively with senior sales managers on servicing existing accounts by responding to briefs, processing and managing the closed business from contract generation to delivery to reporting performance back to the client
Develop and foster strong relationships with clients and enhance focus on advertising agencies to maintain The Economist's position as a high quality and valued brand
Foster effective teamwork with local and global sales and marketing teams
Research on current clients to assist in the development of a client strategy for each individual account, including but not limited to the larger accounts, which will require special attention
Assist the team in meeting and exceeding monthly, quarterly, and annual advertising revenue across all platforms
Pro-actively be a champion for a particular element of our media offerings by gaining a deep understanding in that area (i.e., video, native) and communicate advances to the broader team and company
Communicate major developments to counterparts in other sales offices about particular clients
Manage the Salesforce reporting tool by inputting Opportunities and managing the advancement of those opportunities in Salesforce
A minimum of 1-2 years relevant sales and/or media agency experience along with BS / BA degree
A customer focus and the ability to understand and anticipate internal and external customer needs along with the ability to think creatively and problem solve efficiently
Ability to be a change agent and adapt positively to changes in strategy, methodology, and responsibilities
An aptitude to disrupt the current thinking positively; stimulating new ideas by asking thought provoking questions and building on the innovative ideas of others
Learning agility and confidence to take responsibility for own development and support the development of others through the sharing of knowledge and expertise
A take ownership style for outcomes and results
Confidence and accountability in accomplishment of business goals and results
Strong collaboration skills and the ability to build and maintain productive business/professional relationships; persuades others for the purpose of following a course of action that is aligned with individual, team, and organizational, objectives
Business and technology acumen – Understands market trends, business drivers, and changing customer preferences including the increased importance of technology to business
Account Manager, Creativity Media Resume Examples & Samples
Pitch and close creative media solutions for English-Canada agencies and clients across a cluster of French-language Bell Media TV and digital assets
Maintain strong relationships with all agencies and direct clients
Work closely with all internal sales teams to develop unique, integrated marketing campaigns based on clients' brand objectives and develop presentations by working with department teams across the business
Work closely with a Project Manager overseeing all aspects of the execution to support revenue goals across our TV, digital, social and mobile platforms
Ensure follow-up over the life of projects – always prepared to roll up your sleeves as needed to ensure success and client satisfaction
Identify influences, trends and characteristics of the marketplace to prompt innovative new business efforts
Excellent verbal and written English communications skills are required, strong French verbal skills are mandatory
5+ years' experience in creative media or national sales in TV, digital, radio, OOH, or with an ad/PR/promotion agency or on client-side
Bachelor's degree or diploma in business or communications (or equivalent)
Experience developing creative media campaigns for clients that incorporate TV, digital, social and mobile
Strong presentation skills in front of small and large groups
Good knowledge of media in Canada and of Toronto clients/ad agencies. A solid understanding of the Quebec market is an asset
Solid knowledge of and passion for social media, pop culture and media trends
Account Manager, Disney Media Resume Examples & Samples
Work with Senior Manager Disney Media+ PH to identify key clients and agencies and build strong long term relationships which benefit all parts of TWDC Singapore as well as those that have a regional footprint
Work alongside Disney's TV sales agent (Skycable) to maximize revenues across our TV portfolio, including Disney Junior, Disney Channel and Disney XD
Work closely with the Disney Media+ Client Services team to build packages relevant for the Philippine market across theatrical promotions, promotional licensing, digital sales, live events as well as television sales
Identify and build relationships with key clients and agencies in both the kids sector and broader sectors including FMCG and Consumer Electronics
Understand and uphold the Disney brand values and ensure they are adhered to in any promotional or advertising activities
Understand the relevant media agency landscapes, develop a database of key contacts at these agencies and prioritise representation according to relevance and opportunity
Accurate and timely reporting of sales activities, revenue & client analysis
2-3 yrs sales or integrated marketing experience
Relevant agency and client contacts
Excellent presentation skills in addition to good oral and written communication
High level of proficiency in PowerPoint
Used to working independently and with others
Good communication and relationship building skills
Account Manager, Sports Media Resume Examples & Samples
Partner with the Concept lead to figure out how to make concepts come to life logistically
Assist the Group Director by leading key elements of clients' programs from ideation to execution
Simultaneously create and execute multiple project plans
Build detailed production budgets for new and existing events / concepts
Coordinate with broader team on defining and managing the calendar of events
Source, brief and manage vendors (internal and external), agency partners, production companies
Manage the creation and distribution of event reports, weekly status reports and call notes
Manage multiple key performance metric trackers
Provide weekly status report updates, including consumer engagement totals
Participate in ideation, strategic direction and concept development
Maintain partner feedback and best practices to offer best-in-class examples and revise program to fit partner needs
Support other teams with onsite event activation, as needed
Media Account Manager Resume Examples & Samples
Own tactical plan development, recommendation building and negotiations across your respective channels
Develop program/vendor guidelines & budget allocations by vendor
Analyze data to inform purchase
Help write deck and present recommendation to client
Oversee day-to-day campaign execution and is responsible for ensuring campaigns deliver on KPIs
Collaborate with Technology Activation team to develop campaign reporting
Responsible for management and development of Associates
Junior Account Manager, Direct Media Resume Examples & Samples
Collaborate with consumer marketing team in determining available circulations for specific issues
Connect with advertisers in reserving space in available issues
Communicate with production/sales reps to ensure all orders are processed accordingly
Communicate with advertisers/clients to ensure checking copies have been received
Ensure that all internal documents are up to date, including available circulations, revenue tracking, status of current advertisers & upcoming issues
Account Manager, Wired Media Group, Chicago Resume Examples & Samples
Develop and manage short and long term account plans for key clients
Partner with Editorial and Product teams to deliver new advertising opportunities
3+ years of experience of consultative integrated (multi-channel) sales experience with proven ability to navigate a variety of Agencies and Clients in Chicago and throughout the Midwest
Ability to drive new business revenues
Ability to sell across Digital Media Brands
MUST be a CLOSER!
Account Manager, Amazon Media Group Resume Examples & Samples
3+ year experience in online advertising
Ability to aggregate and analyze internal and external campaign metrics to assess performance drivers and identify insights
Bility to work cross-functionally and with a wide range of people with different skill sets
Media planning capabilities
Bachelors' degree in Economics, Marketing, Advertising, or Business
Senior Media Account Manager Mena Resume Examples & Samples
Consistently achieve monthly, quarterly, annual sales objectives through securing new business and contract renewals in order to meet and exceed targets
Strategically develop and execute a growth-centric account plan and own overall strategy for growth and revenue as appropriate
Prepare, present and negotiate Agency solutions proposals and quotations in professional format in order to acquire new business
Provide pipeline reports, territory and account plan updates and forecasts through the use of SalesForce
Track customer activity in internal systems in order to execute on account strategy and identify additional opportunities
Collaborate with account team and/or other business units and specialists providing oversight of all account activities
Extensive experience in a position with sales responsibility
Demonstrable track record of success
Familiarity with content licensing would be a distinct advantage
Demonstrable skills in managing and handling sales across accounts
Excellent organizational and time management skills
Strong understanding of the broadcast and media business models and their workflows
Ability to create, build and cultivate relationships
Trained and experienced in value based, consultative sales methodologies
Strong interpersonal skills, ability to develop and execute a sales plan, ability to use a variety of technology with a high level of proficiency
Presentation and communication skills: ability to deliver presentations and communicate at all levels within an organization up to and including board level
Ability and willingness to travel within region of responsibility on regular basis
Knowledge of the media business and the markets Reuters serve
Experience with broadcasters, publishers, online aggregators and/or wireless providers would be a plus
Proficient in English and Arabic with French being a great asset
Ideally with a minimum of 5 years within a media company, a competitor or a news agency
BS/BA or equivalent work experience
Media Account Manager UK & Israel & Palestine Resume Examples & Samples
Consistently achieve monthly, quarterly, annual sales objectives through securing new business and contract renewals in order to meet and exceed targets as agreed with the Head of Media Sales, Europe North
Provide sales performance data and information to support management decision-making
Serve as primary contact for all client needs, requirements and expectations. This includes but is not limited to; the preparation of quotes, formal proposals, management of change requests and responsibility for liaising with billing and credit control departments
May provide customer product training as necessary
Extensive experience in a position with sales responsibility, within a competitor or a news agency
Demonstrated track record of success in sales and exposure to content licensing is mandatory
Deep and broad knowledge of the media business and the markets Reuters serves in UK and especially Israel
Experience with broadcasters, publishers, online aggregators and/or wireless providers in UK and especially Israel is mandatory
A thorough understanding of SalesForce CRM
Good organizational and time management skills
A track record of creating and closing business development contracts (identity, develop and articulate a complex proposition/consultative selling)
Presentation and communication skills: ability to deliver presentations and communicate at all levels within an organization
BSc/BA or equivalent work experience
Deep knowledge of competitor landscape
Fluent in English and Hebrew
Account Manager, Bell Media Resume Examples & Samples
Reporting to the Director of National Sales the responsibilities will include
Responsible for working with clients, advertising agencies and radio stations on a day to day basis
Meet and exceed monthly sales targets
Proactively service and develop a defined list of advertising agencies on behalf of Bell Media Sales represented radio stations
Develop relationships and maintain continuous communications with station personnel at various levels
Develop product knowledge of all represented radio stations and their spending patterns
Develop a strong working knowledge of the clients' business and spending patterns
Communicate with Bell Media Revenue Management and Station Managers on station rates and CPP's
Develop an annual business plan and execute with ongoing tracking and quarterly goals
Develop new business in agencies at both planner and client level: grow existing clients, up-sell, develop current non-radio clients, add markets, sell creative initiatives and packages, recommend online opportunities when appropriate
Work positively and productively with the sales assistant to maximize time and service to your agency client list
Ability to guide and to facilitate creative thinking and innovate client driven solutions in a collaborative environment
3 + years of experience in a national sales environment (preference)
Independent, proactive and a creative thinker
Strong communication and follow-up skills
Work well under pressure
Able to multi-task/change tasks on short notice
Strong interpersonal skills as well as verbal and written skills
Ability to meet deadlines
Team player and flexible
Proficient with Word, Excel and PowerPoint
Strong working knowledge of media software (i.e. Airware, Micro BBM, ATC)
Bilingualism is an asset
Account Manager, Earned Media, Technology Resume Examples & Samples
Demonstrate a solid understanding of the public relations industry and its basic principles
Research, compile and analyze the media landscape as it pertains to core technology journalists and outlets
Participate in new business process including research, audits and proposal development
Demonstrate general knowledge of social media tools
Commit to continuous learning through internal and external training opportunities
Strong team player with the ability to manage junior team members and work directly with senior team members
Live the Edelman values (the relentless pursuit of excellence, freedom to be constantly curious and courage to do the right thing)
A Bachelor degree (or better) in Communication or related discipline from an accredited college or university
3-5 years of related experience in earned media or communications experience working on enterprise technology, gaming, gadgets or consumer technology client files
Excellent knowledge of the technology media landscape in Ontario (and Canada)
Media relations experience is required, as well as an understanding of how to compile and showcase media results with proactive analysis of message pull-through, tone of coverage, etc
Experience in client service is a must. A demonstrated ability to address client concerns thoughtfully and effectively
Proficiency with MS Office, MS Excel and MS PowerPoint is required
Great references from past employers
A smart mind for business (it is why we're here, right?)
Account Manager, Earned Media, Consumer Resume Examples & Samples
Play a major role in the research, planning and development of comprehensive public relations campaigns
Serve as daily client contact and as client lead when appropriate
Help set client program goals and manage against them
Demonstrate proficiency in writing skills to craft internal and client correspondence, communications plans, press materials, new business proposals, etc
Demonstrate tactical proficiency in media relations, including creating and driving outreach plans, message development, management of events, effective pitching and training of spokespersons on speeches and presentations and growth of contact network
Demonstrate practical and advanced understanding of visual communications, social media and the digital landscape and how to incorporate these channels into client programs
Generate original ideas for sustainable online community engagement, help integrate them into plans, measure and evaluate them to ensure they contribute to client goal achievement
Oversee junior staff's work products to ensure quality and consistency
Contribute to new business process, including identifying new business opportunities
Manage day-to-day client budget issues to resolution, assist with the forecast and planning of project budgets, monitor project financials
Demonstrate behaviors consistent with Edelman's values (Quality, Integrity, Respect, Entrepreneurial Spirit, Mutual Benefits) and Code of Ethics and Business Conduct
Lead by example; demonstrate proven strong work ethic
Post-secondary education in a related field
At least three to four years' experience with earned media and integrated communications at a PR agency with a focus on clients in the food & beverage or consumer packaged goods sectors
Solid understanding of client programs, while maintaining awareness of future client events and activities and how they relate to overall objectives and targets
Demonstrated track record of developing and executing successful communications programs, as well as influencer/advocacy initiatives
Solid foundation in client relations including understanding and assessing a client's business needs and communication needs and meet those needs through successful programs
A consummate team player who brings a passionate, positive and high-energy approach to client service and delivering results
Excellent communication skills and experience providing sound counsel and recommendations on how the business is operated and managed
Media Account Manager, Asia Resume Examples & Samples
Establish strong, long-term customer relationships and cultivate new business opportunities and continue to maintain relationships with key decision makers
Provide pipeline reports, territory and account plan updates and forecasts through the use of Salesforce to track customer activity in internal systems to execute on account strategy and identification of additional opportunities
Gather and report on the competitive landscape, providing feedback to internal stakeholders and senior management
Use and provide relevant metrics and measures to routinely monitor progress against targets and take appropriate action to ensure sales and revenue targets are met or exceeded
Minimum of 10 years experience in a position with direct sales responsibility (ideally with a minimum of 4 years within a media company, a competitor or a news agency)
Demonstrable track record of sales success and familiarity with content licensing would be a distinct advantage
Demonstrable skills in managing multiple regions and accounts with an ability to create, build and cultivate relationships and coordinate resources outside of direct line of responsibility
Excellent listening, negotiation and presentation, organizational and time management skills
Experienced in applying value based, consultative sales methodologies with the ability to problem solve to understand, articulate, structure and solve client needs
Strong understanding of the broadcast and media business models and their workflows along with knowledge of wireless service providers and the markets Reuters serve
Media Account Manager, Advanced Advertising Resume Examples & Samples
Support on-boarded Programmers from a program management, data request and data product offering perspective
Provide account management, that includes creating presentations and delivering communication around new and existing Programmer offerings
Support cross-workstream coordination across multiple product groups
Support ad-hoc programmer requests by creating product documentation and developing Programmer presentations to support partnership discussions
Attended programmer meetings, compile Programmer notes with internal team on feedback and follow-up with next steps and clear actionable items
Coordinate follow-up meetings with Programmers, manage and oversee all functions of Programmer products from training, onboarding, to launch
Define and develop Programmer Product offerings and use cases as it relates to Comcast's Data Management Platform
Provide customer support and manage day to day account management with all programmers
Coordinate creatives from Programmers (Operational Support) & troubleshoot any issues that may arise
Work with internal teams to create repeatable reliable process and reporting outputs
Create playbook for Programmers to understand process, procedures and timelines
Develop product quarterly executive readouts and executive level presentations
Present research to Programmers, Advertiser clients and senior network and agency folks
Responsible for managing the successful stewardship of post-sale activities for assigned Account Executive teams and/or Accounts, through the successful management and leadership of the team of Account Managers
Provides consistent, reliable support for sellers and clients
Provides financial reporting; monitors production and sales procedures
Manages the activities and success of a team of Account Managers tasked with responsibilities in: spot traffic, advanced media, finance, production, reporting, and sales
Ensures team objectives are met and goals achieved
Monitors and evaluates performance of Account Management team through interaction and actively seeking feedback from sales user groups
Coordinates workflow between Account Managers, Planners, Account Executives and Sales Managers
Creates collaborative relationships between Account Management department and all other integrated disciplines
Interfaces with Manager of Account Planning to ensure transition between pre-sale and post-sale provisions are not impaired anywhere in the cycle from bookedtobilled
Recognizes and defines problems in operations, collects information, establishes facts, and draws valid conclusions with recommendations for improvement
Ensures that the Booked to Bill report is tracked accurately and variances minimized
Regular, consistent and punctual attendance
Bachelors Degree or Equivalent
Minimum of 1-3 years experience in broadcast, cable media sales with a minimum of 2 years experience in agency or TV sales
Generally, requires 7+ years related experience
Field of Study: Advertising/Media, Sales, Media Planning, Corporate Strategy
Experience with Agency Planning or TV Sales in the Media and Advertising Industry
Experience with Campaign Planning and post-campaign reporting
Experience with market research/strategy, data visualization, and financial modeling for a Programmers
Experience in applying data insights to TV planning and buying
Strong knowledge in Media Math, TV Terminology, TV Research, TV Sales Processes
Excellent communication, interpersonal, motivational and organizational skills required and ability to work independently and in a team environment with internal stakeholders and external clients
Exceptional verbal and written communication and executive presentation skills are required
Creative thinker and innovator, analytical, extremely detail-oriented, core problem solver, self-starter that can identify gaps and aggressive follow through and ability to hit deadlines
Must be proficient in Word, Excel and PowerPoint
Ability to travel as needed; work flexible hours/days of the week
Media Account Manager Italy Resume Examples & Samples
Consistently achieve monthly, quarterly, annual sales objectives through securing new business and contract renewals in order to meet and exceed targets as agreed with the Head of Media Sales Europe West
Use relevant metrics and measures to routinely monitor progress against targets and take appropriate action to ensure sales and revenue targets are met or exceeded
Develop a pipeline of opportunities which are systematically qualified, by managing the account's decision-making process to ensure revenues are achieved
Provide accurate and timely account pipeline reports, account plan updates and sales forecasts through the use of SalesForce
Demonstrated track record of success in sales and exposure to content licensing
Deep and broad knowledge of the media business and the markets Reuters serves in Italy
Experience with broadcasters, publishers, online aggregators and/or wireless providers in Italy is a plus
Ability to coordinate resources and relationships outside of direct line of responsibility
Excellent listening, negotiation and presentation skills
A thorough understanding of SalesForce or equivalent CRM system
Knowledge of and experience working with the ad hoc picture licensing market
Strong interpersonal skills and the ability to develop and execute a sales plan, ability to use a variety of technology with a high level of proficiency
Italian mother tongue and Fluent in English are mandatory
Media Account Manager Resume Examples & Samples
Take responsibility for the business development and management of direct clients
Report internally and take ownership with the leader of your vertical
Serve as a liaison with clients regarding new product launches and advertising opportunities
Provide campaign updates and ensure that our advertisers are satisfied
Manage ongoing customer training in all AdWords-related tools
Creating and managing campaigns in Adwords
Regular campaign optimization and end of campaign reporting
Work with Account Executive, client and ad agencies to create timely responses to RFPs and other requests
BA/BS degree - Manager is open to area of study
3 years experience in media account management
AdWords product knowledge and professional experience
Ability to deliver results under pressure
Effective organizational, analytical and influencing skills
Media Account Manager Resume Examples & Samples
Creating and managing campaigns in AdWords
Work with Account Executive and client agencies to create timely responses to RFPs
2-3 years of experience in media account management
AdWords product knowledge and experience
Media Account Manager Resume Examples & Samples
Liaising with creative and account management in the planning of media campaigns
Pro-active development of media, planning and buying strategies across all media channels including TV, press, out of home, radio, digital, and door-to-door
With the support of a wider media team you will be responsible for the day-to-day management of media accounts, making bookings and ensuring that effective administration of the media and financial requirements are met
Maintaining and developing strong relationships with media owners
Media Account Manager Resume Examples & Samples
Supports Associate Director to deliver innovative and creative solutions to client briefs
Manages clients' communications plans including timelines and budget
Reviews client plans and uses understanding of the clients' business to drive greater margin and value through innovation and better and different ways of working
Oversees the management and delivery of ongoing media plans and works with specialist teams to optimise performance
Ensures ongoing delivery of integrated communications planning across all outputs
Manages team and client business to deliver KPIs e.g. service PRF/SLAs and accurately tracks costs
Leads on smaller client accounts and effectively run client meetings
Allocates team resource to ensure delivery of data, information, projects against client deadlines
Act as a trusted adviser to clients to build relationships, manage internal interactions and conversations with other markets as needed
Coordinates invoicing and payments process in line with contractual terms agreed; Oversees processes to ensure smooth financial operations
Sets example to team to keep abreast of current and future industry thinking and trends
Effectively manages the team (execs & assistants) acting as a mentor to support the growth and development of all team members
Good all round client knowledge
Communication and product/ media planning skills
Awareness of latest market developments and trends
Strong experience of creating engaging planning processes. Able to plan across online and offline media channels
Experience of managing teams
Experience of working with and managing clients
Media Account Manager Resume Examples & Samples
Seeking knowledge and experience in online advertising, website development, and email/relationship marketing initiatives. Must possess strong verbal and written communication skills, interpersonal skills, a positive attitude, and the ability to thrive in a collaborative agency environment
The ability to successfully organize, prioritize and manage multiple projects in a deadline-driven environment is a must
Effective problem-solving skills, specifically the ability to assess situations, evaluate options, make decisions, draw conclusions, and exercise judgment, are required